Overview
Team
R&D
Factory
Overview
Your trust partner
CHENZHU company was established in 2002, who acted as strategic national team from Shanghai Institute of Process Automation Instrumentation (SIPAI), has grown as a leading brand providing high quality protective product fro your important asset in both Process Automation and Factory Automation industry, such as intrinsic barriers, signal conditioner, surge protection devices, safety relays, temperature transmitter and I/O etc.

25
Years
Focus on automation
Security field protection

200
Work Force
Echelon of high-quality talents


650
Million pcs
2002年4月-2022年7月
Product cumulative sales

5000
Projects
Widely used in various basic industries
Won widespread praise from customers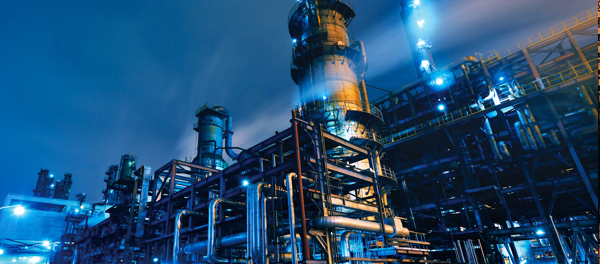 CHENZHU is located in Shanghai, China which have been on the intrinsic safety market since 1997.
CHENZHU high quality, safety, and reliability products protect various technological equipment in a lot of countries globally.
Team
Strong& professional
High-class and fast technical support, regular training of specialists as well as extensive marketing and sales services  are our standards. CHENZHU offer 5 years warranty since 2013.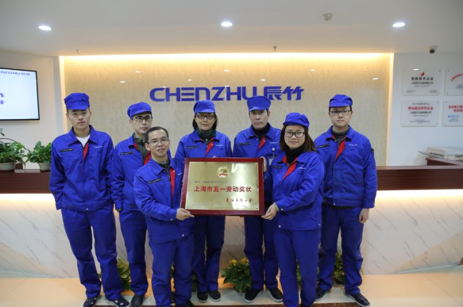 Qualification
New Technology Enterprise Certificate
National industrial production permit
Passed ISO9001 quality management system certification
Passed ISO14001 environmental management system certification
Passed OHSAS18001 occupational health and safety management system certification
Passed ATEX/IECEx explosion-proof quality management system certification
Passed China Classification Society type approval
Pass the safety production standardization certification
Passed the certification of the integration of the two management systems
Passed TUV functional safety factory quality system certification
Government honor
111工信部专精特新"小巨人"企业,仪器仪表行业两化融合标杆企业,上海市高新技术企业,上海市科技小巨人企业,上海市专家工作站,上海市五一劳动奖状,上海市先进私营企业,上海市松江区质量创新奖,上海市松江区企业技术中心,上海市松江区高成长性总部
工信部专精特新"小巨人"企业
仪器仪表行业两化融合标杆企业
上海市高新技术企业
上海市科技小巨人企业
上海市专家工作站
上海市五一劳动奖状
上海市先进私营企业
上海市松江区质量创新奖
上海市松江区企业技术中心
上海市松江区高成长性总部
Industry responsible
Director Unit of China Instrument and Meter Industry Association
Group member of China Instrument Industry Association
Standing Director Unit of Management Science Branch of China Instrument and Control Society
Member of China Electrical Equipment Industry Association
Director Unit of China Petroleum and Chemical Industry Automation Application Association
Member of Shanghai Instrument Industry Association
Council Member of Shanghai Instrument and Meter Industry Association
Top Ten Economic Operation Enterprises in Shanghai Instrumentation Industry
Member of Shanghai Lightning Protection Association
certified productcertified
IECEx/ATEX/NEPSI Explosion proofcertified
CCCcertified
CQCcertified
TIIScertified
TUV/SITIIAS Functional safetycertified
CEcertified
Lightning protection type test
Type test of special equipment
RoHScertified
Conformity identification of Sinopec standards
R&D
Quality & world standars
Chenzhu R&D Center has established a research and development system for safety protection electronic products and equipment that is regulated by Chinese national standards and IEC international standards, with functional safety as its specialty, and intrinsically safe explosion-proof products. It has an evaluation and development system that meets the ISO 17025 standard. An independent laboratory accredited by TUV Rheinland, Germany, implements management throughout its life cycle.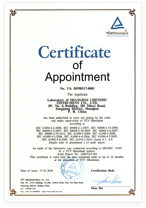 R&D team occupied 28% of our work force, more than 12% of sale revenue taken as R&D investment. CHENZHU take efforts into continuous innovation as our foundation of further development and more than 110 patents related core tech was obtained. CHENZHU internal laboratory was authorized by TÜV Rheinland group base on ISO/IEC 17025 to better support R&D, which test capabalities reaches to more than 70 items.
80+ test items Comprehensive and professional test items support product performance
High and low temperature test
Temperature shock test
Constant damp heat test
Alternating test
Vibration test
Electrostatic discharge immunity test
Radio frequency electromagnetic field radiation immunity test
Electrical fast transient pulse group immunity test
Surge (impact) immunity test
Conducted immunity test induced by radio frequency electromagnetic field
I, II, III impact test
Action load test
Combined wave test
Insertion and return loss test
Thermal stability test
Basic function test
Capacitance influence test
Fault tolerance test
Electrical safety test
Long-term reliability test